Did I mention that Ithaca is book 1 of a trilogy?
Because sure, in book 1 Penelope has to deal with pirates and conspiracy and betrayal… but that's just your average afternoon on Ithaca. There's way more (and arguably, worse) to come, and a significant chunk of it is poked at in book 2, House of Odysseus, which now has a fabulous cover by the excellent Lisa Marie Pompilio!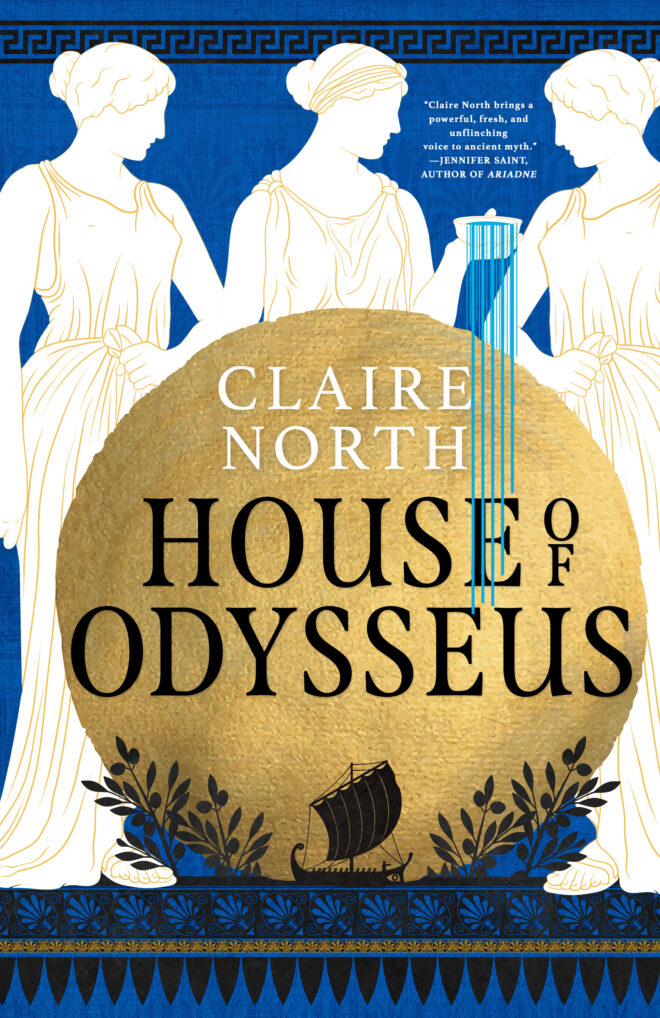 Without wanting to reveal too much more, House of Odysseus deals with the return of Elektra and Orestes to Ithaca, and Orestes is not looking well. This would be a problem in and of itself, but it's a vastly greater problem when his ambitious uncle Menelaus also rocks up, smelling blood in the water and hungry for power.
Narrated by Aphrodite, I had a bundle of fun writing this one. Though it's still a fair way off – summer 2023, I believe, is the slated publication date – I hope the promise of more adventures on Ithaca is a nice one, and in the meantime feast your eyes on the shiny cover! And if you haven't already, then maybe also feast your eyes on book 1, available now in hardback, ebook and audio from all good retaillers….