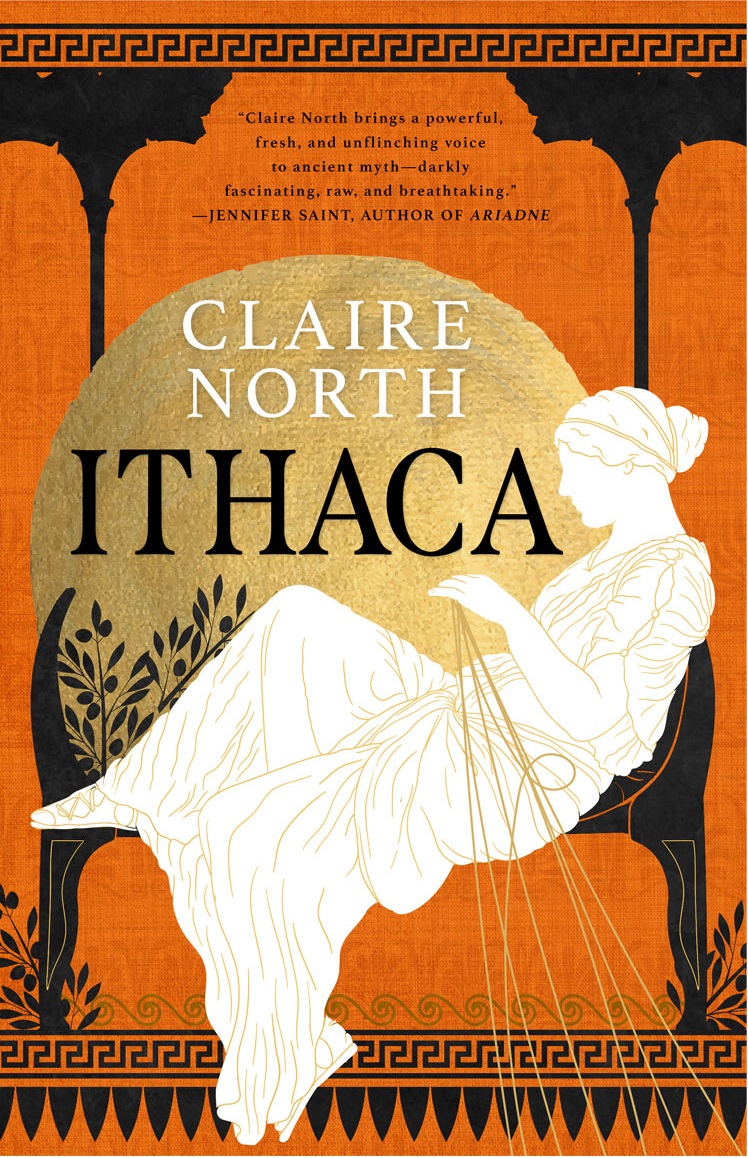 Welp, it's here, it's happened, Ithaca is published, hurrah! I've already blabbered a load about it, but here is the pitch:
Ithaca is book 1 of a trilogy telling the story of Penelope, wife of Odysseus. Though the poets have you believe she spent twenty years moping around the palace grieving her missing husband, there's still the fact that she's got a kingdom to run, and damnit she's gonna run it. When Odysseus bunked off to Troy, he took all the men of fighting age from the isles, leaving only children, old men and the women behind. As a result, the care of the kingdom is entirely in the hands of widows and unmarried daughters.
However running the kingdom isn't as simple as keeping trade flowing and grain in the granaries. Many soldiers came back from Troy with empty hands and emptier bellies, and the tenuous peace of Agamemnon dies when his wife, Clytemnestra, kills him. In this chaotic void, pirates and raiders prey upon their weak brethren – and Ithaca looks weak.
Suitors knock at Penelope's door, promising to protect her from the growing violence on the seas, but even here, Penelope has a problem. If she says yes to a prince of Corinth, the kings of Athens will be slighted and have no reason not to invade. If she says no to a king of Pylos, he too will feel rejected and have no reason not to invade. With so many people hungering for her husband's crown, she can't say yes and she can't say no to any single one of them, without guaranteeing that the islands will be plunged into bitter war.
This then, is the situation Penelope finds herself in, walking a tight-rope between bad options.  She has to use all her guile – and the guile of the women around her – to keep the kingdom safe, and her enemies close.
---
If you're in the UK and fancy a signed copy, then London Forbidden Planet and Goldsboro books both have copies while stocks last!
I'm also going to be at an event tomorrow (Friday the 9th September!) with the wonderful Jennifer Saint at Waterstones Piccadilly, will be at Waterstones Brentwood on September 23rd, Fantasycon on September 17th, and if you're in Spain I'll be at Hispacon October 7th-9th, merrily chatting books and playing chess. Come natter!