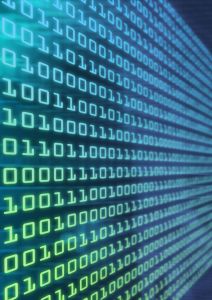 When this blog started, I had the same phone I'd had at school. It made calls; it received calls. That was all. That was all I needed. It probably still is.
However, since then, the world has lurched forward, and I'll admit that right now, I am pretty dependent on my phone. Especially in gigs, where as a lighting engineer you spend a lot of time waiting around for something interesting to happen. During this hiatus, I spend a fair amount of time on my phone, listening to the music of whoever I've gonna light, and during breaks emailling and researching. I also have a few apps which have catagorically changed how I do things. Here are a few….
Wunderlist/Todoist. I was on Wunderlist for years – a simple app that allows you to make lists, assign them dates and keep track of what you need to do. When working on busy shows and trying to juggle several jobs at once, as well as basic stuff like always taking my asthma preventer while working flat out, Wunderlist was fantastic. I only recently moved to Todoist, after my partner got on it, so that we can share stuff like the shopping list between us, which has also, not gonna lie, made doing the groceries easier.
Habitica. Another list-ish app a bit like Wunderlist, Habitica turns your life into an RPG. You can set various tasks you wish to form into a habit, several times a day, as well as to-do tasks and daily tasks (including the famous preventer puffer). As you do them, your little pixellated avatar levels up, acquiring new abilities based on your RPG class (mage, thief, healer or warrior), and unlocking pets, equipment and beasts to add to your inventory. If you miss a task you take health damage, and for that added extra, you can join a guild or even a group of geeky friends (I'm in one) and quest together to form better habits for your life. Only real downside is that Habitica has been so successful for me, that I've basically stopped using it. Which is perhaps the highest praise I can give.
Duolingo/Memrise. Wanna learn a language during your dinner break? Duolingo is free, and pretty good. Some courses are better than others – being a largely community-lead project you'll find your course evolves bsaed on how many people are participating and actively working on it – but it's seriously improved my Mandarin grammar, as well as given me a boost back into French, German and Spanish whenever I need to ressurect the dribbly remnants of these languages. Similarly, for simply learning vocabularly, Memrise gave me the kick-start to my Mandarin learning without which Duolingo probably would have been rendered useless.
Down Dog. I am terrible at yoga. But hell, I quite enjoy it. Down Dog doesn't teach you much in the way of technique – if you don't know how to do a move already odds are you're gonna struggle with it. But for flexible flows of basically any length or difficulty you want, and without the pot-luck of youtube adventures, it's pretty damn brilliant.
Buddhify/Headspace. I've written about this before, to a degree. I'm not sure if I'd describe myself as someone who meditates, because meditation comes with a lot of cultural baggage. But I do enjoy sitting still and breathing for ten minutes a day, if I get the chance. Headspace is paid for, and after a while grows a bit samey; I did a year of it and then felt both grateful for what I'd learned, and ready to move on. Buddhify costs significantly less – a one-off payment for the app, and a much cheaper annual membership. While perhaps not as polished as Headspace, it's a really nice resource for just chilling out when the noise gets a bit loud.
I Love Hue. I don't use this much, and it's one of the very few games I have on my phone, but when I am utterly zonked and my brain is dribbling out of my ears, there's just something really, really lovely about playing with colours. Aaaahh colours….