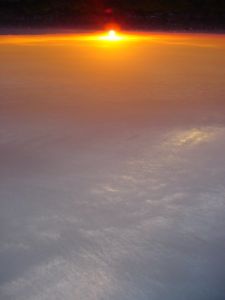 A few weeks ago, Ursula K. Le Guin died.  She was one of the bad-ass bosses of fantasy/SF writing, and with her passing it feels like a whole era is ending.  She was also one of the writers who inspired me as a kid, first through sheer love of reading her books – A  Wizard of Earthsea basically got me into fantasy along with Pratchett's Discworld – and later through a growing awareness of the role of women writers in the field.  'Cos fantasy/SF is still pretty firmly male.  Many many awesome males, but still more than there are women, and more sitting cosy at the top of that ladder too.  A huge number of the dudes who have achieved praise and success have done so because of their stunning awesome; but if Sad Puppies taught us anything in recent years, it's that there are still a vocal bunch of loons who will not read a book simply because it's by either a) a woman or b) anyone from pretty much any ethnic minority.
See also: being that kind of angry about Star Wars: the Last Jedi.
At times like this, being able to look at my bookshelves and find the works of Le Guin were both a huge comfort, but also an inspiration.  Not merely in how beautiful her writing is, and how clear her ideas, but in that here was a woman who could stand up and call bullshit, and the regular barrage of dismissals that are flung around – "oh, she's just bitter" or "she's trying to suck the fun out of books!" just washed straight off her.  Because she's Ursula Le Guin, the Batman of SF.
She changed my childhood and my world; and the genre and the lives of thousands and thousands of people who love stories and words.  RIP Ursula Le Guin, who rocked the galaxy.