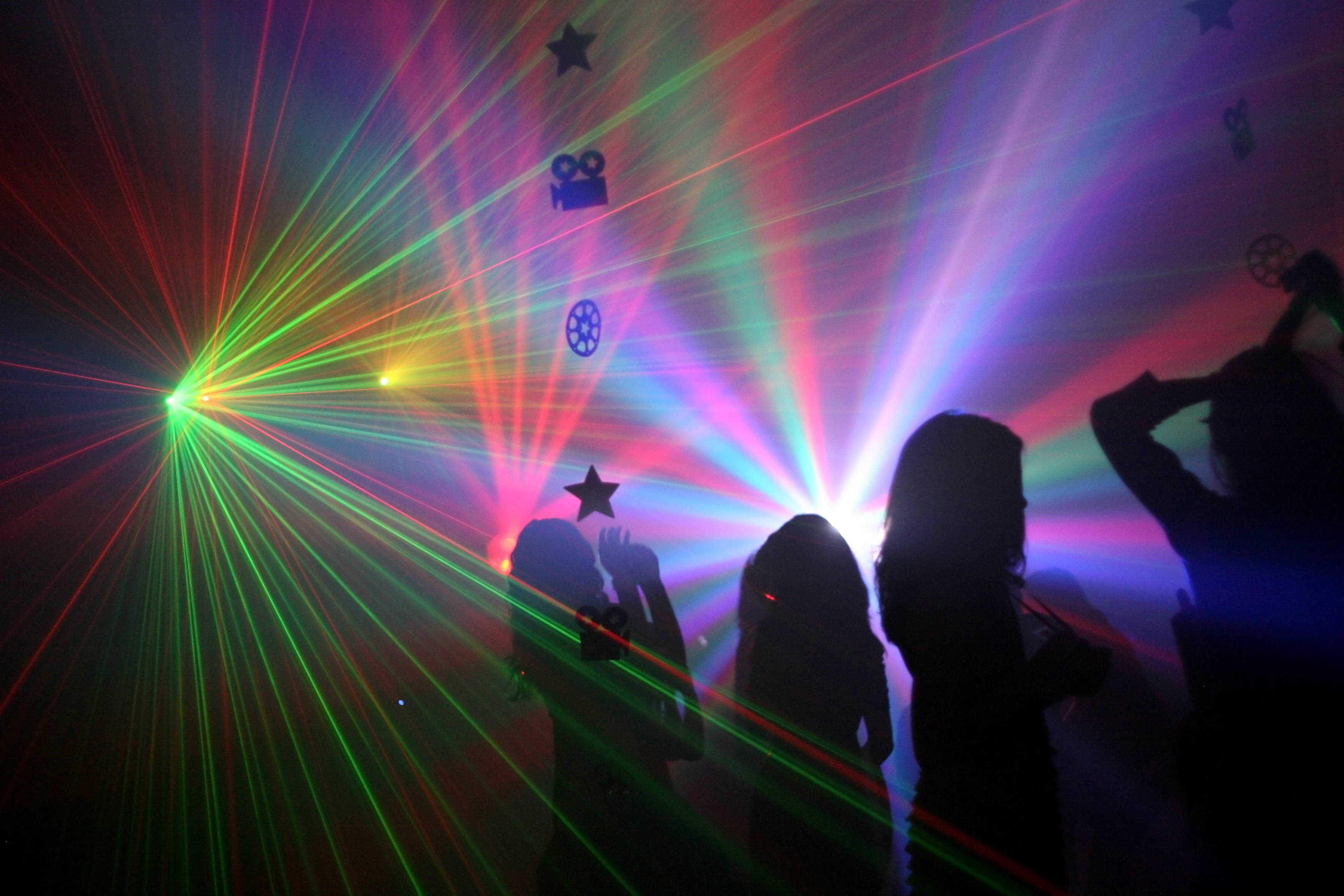 It is a well-known fact that I know nothing about Popular Culture.  Geekdom… I'm ok.  Not that geeky, but ok.  The rest… not a clue.
This ignorance extends to music.
Except perhaps… after barely five years of being a gig lighting designer, turns out I do have a few things that I love.  They're a bit all over the place, thematically, with two caveats.  1.  They're all fun to light.  2.  Odds are very high that the performers were at no time rude to their technicians, since it's so much harder to appreciate musical merit when you're seething with quiet resentment beneath your veneer of professional positivity.
Thus, and in no particular order, a few gigs that have stood out over the years….
 Laura Mvula.  This was one of the first gigs I ever worked on, just before she hit the big-time, and it was a wonderful mix of soft jazz and upbeat joy, delivered with a charm and a connection to the audience that you rarely see, and always enjoy.
65 Days of Static.  It's unusual, as a lighting designer, to get music whose dynamic range justify roaming all the way from single light units dimly picking out faces in the dark, to full blown explosions of light across the whole venue as the sound just rattles into the pit of your bones.  It's also tonnes of fun, haunting and exciting all at once.
Foy Vance.  Again, a very early gig, but one that stuck in my memory as the artist's words during sound check were 'it should sound like I'm a bloody orchestra!' and lo, on his very first song, performed solo, he did.
Ed Harcourt.  A strange mixture of sounds and vocals, that swept all the way up and all the way down the emotional scale, catching you frequently off-guard as it went.  It was full of personal story and kept me on the edge of my seat, despite the fact that on that gig both the singer and me had stinking flu.
Alana Henderson.  Did you know cello singing was a thing?  It's a thing.  It's a traditional and impressive thing, folksy and engaging, that shows off just how much can be achieved with four strings, a bow and a voice.
Sarah Blasko.  I bumped into a couple of friends at this gig, who exclaimed 'she dances like a duck!' and were huge fans.  This is true; there is a certain duck-like quality to her dancing.  Not to the music, which was rocking joy.
Courtney Barnett.  There's a moment sometimes when the entire venue is so into a gig, bouncing and immersed so joyfully in the music, that the floor shakes.  If it shakes too much, you have to hold onto your lighting desk to prevent it bouncing off the table, while also trying to busk.  It's a bit of a challenge – but a good one.
Matthew and the Atlas.  I wasn't sure what to expect, and was worried it would be a bit too folky for me to get into, but again, for sheer dynamic range, swinging between acoustic and soulful back up to audience-bouncing, it ticked many boxes, as well as having fond memories from a visual point of view as one of the first gigs where I got to use shiny new toys, and thus have tangled up the audio and the visual into a fond fluffy feeling in my brain.
Ward Thomas.  It's strange hearing twins sing; it makes you feel like something weird happened at sound check.  But a good weird, that comes from an awesome place, and covered a great range of feeling and tones.
Duke Special.  Sometimes you feel like songs have a theme; that there's a colour or a mood that catches it perfectly.  Sometimes you just flail around and hope for the best.  Duke Special's music has such clarity in it that there's no doubt – at the first note you feel exactly what the shape of this will be, but not in a reductive way, but in the sense that you can feel the spinning of a web and are delighted to be caught in the trap.
Charli 2na.  Showing my famous ignorance of popular culture, I hadn't heard of the Jurassic 5 until this gig.  People stared at me in horror, and I mumbled and pretended to be part of the furniture.  Part of this ignorance is 'cos I've never really got hip hop.  I got it at that gig – that was the gig where the words and the music had most mighty power.
These are just a few gigs that really stuck in my brain from recent years, but there have been hundreds more that were variously awesome, through to sometimes trying, with medleys in the middle.  The theme, I suspect, is that all of them gave space for the lighting to get tangled up with the sound… but there's still a gig I need to light.  Have needed to light for years.
Dear God, when can I get my hands on a lighting desk, and the complete works of Florence + the Machine?  The dream lives on….