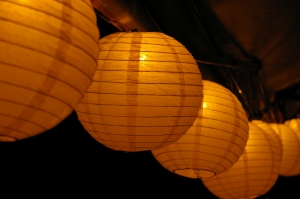 A very short, very quick question:
Hands up everyone who's had someone – almost invariably a family relation aged 50+, call you up in a fume with any of the following statements:
'I can't find 'send'.  What do you mean the left?  Which left?  I don't see it.  Open 'email'.  Where's email?  Yes the computer's on, I'm not dead, you know.  Wait… oh damn.  It's vanished.  I mean vanished!  It's just vanished, it's taken all of it, all my work!  What's 'minimize'.  I'm looking at the bottom of the screen.  No.  No I don't see it.  Shall I just click on everything?  I'm clicking on… alright, I won't click on everything, what do you want here?  I'm being patient – you're being snappy!  Okay, it's back again – why did it do that, I wonder?  Now I want to make sure the message sent.  I know that you think it's reliable, but I've tried to send emails before and it hasn't worked.  Of course it's the computer's fault, I know how to send an email!  So how do I check the sent message log.  No.  That's not right.  It's not there.  I'm staring right at it!  You're not helping here, you know….'
Just wait.
In fifty years time, you and I could be on the other end of that call….