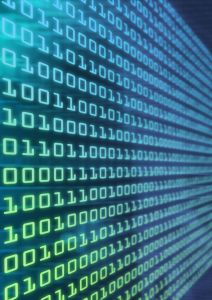 In an odd way, I'm growing to really enjoy the barrels of spam this website blocks out every day.  Make no mistake, it pisses me off that naughty people are attempting to abuse, manipulate and exasperate for their own nefarious purposes, but I do rather enjoy the occasional cleverness – or downright flagrancy – of some of the spam I receive.
Take, for example:
"What a material of un-ambiguity and preserveness of precious familiarity
on the topic of unpredicted feelings."
This is from a company – a company I've actually heard of, shame on them – attempting to convince you to take out questionable loans, whose name I will not mention simply because, while I'd love to condemn them outright, I kinda feel that even giving them a briefest mention will achieve the purpose they desire, towit, raise their google search engine standings.
"Merely wanna state that this really is really beneficial , Thanks for taking your time to write this" – came with a string of numbers at either end which I've removed for no reason I can particularly name, and was linked to a rather nice, if a bit grainy, photo of the Shard.  If, perhaps, it had targetted entries on copy editings, or how authors make their money, it might have snuck through but alas, the incriminating numbers and the fact that the email source is entirely alpha-numeric, threw it straight into the trash can.
"Amen to that indeed! This made me laugh and some great lines there, fantastic read. I'll definitely look out for more of your posts
  Thanks for the great post."  Now, this one I really don't know about.  It could go either way.  Evidence for it NOT being spam – it's well spelled, there's no numbers and the email address looks vaguely valid.  However, it arrived simultaneously with this: "Very funny read, some great points which I'll take on board. I'll look out for any future posts, thanks
" and the sudden presence of two smilies all at once, praising my apparent wit, rather led me to suspect it was not, in fact, my wit being praised.  However, the argument could still be swung either way – which is almost precisely my point on this, that spammers are getting so good at what they do, and write such marvelously flattering things that even if you do suspect it to be nefariously intended, you still kinda let it pass.  (If the comments are real, then my genuine apologies, but you can see why the filter kicked in…)
"Yet it's not a good idea to get carried away and make the blog about your family or outside interests. There is a way to show personality while keeping things professional. A good rule of thumb is: if you wouldn't say it in an email to a client, it shouldn't go up on your company's blog.  With a little bit more research and time from you, we are sure you'll come up with a profit-building blogging strategy!"
I love this one.  (I've removed the links it came with, I hasten to add.)  Just when you thought you'd nailed the art of spotting the compliment too far, in comes a judicious, corporate bit of spam which not only catches your eye for being a bit of a novelty in the spam queue, but also lulls you into thinking it's an ongoing conversation with some genuine comments you missed.  Until your brain kicks back in and you think – what the hell kind of blog am I running, where anyone whatsoever would be discussing a profit-building blogging strategy!  (I suspect that my editor would love me to have a profit-building blogging strategy, but I'd love to understand Mandarin and I don't think either of us are getting our way any time soon… and perhaps, in the long run, this is no bad thing…)
I must admit, after all the thousands of spam comments my filter has found and removed, I am rather disappointed these days to receive the rather more bland xoiearlkjkdsfoiuwerkkfdfsk@dfsuiodfsoielkjd11 … sorta stuff.  I know it seems a bit perverse to enjoy the ongoing battle with spammers, in the sense that spam = waste of time and data, and occasionally dangerous and damaging data at that; but in that I always enjoy seeing anything that's well-crafted, from a nicely turned phrase up to and including the fortifications of Vauban, I can't help, just a tiny-weensy bit, but admire my enemy…