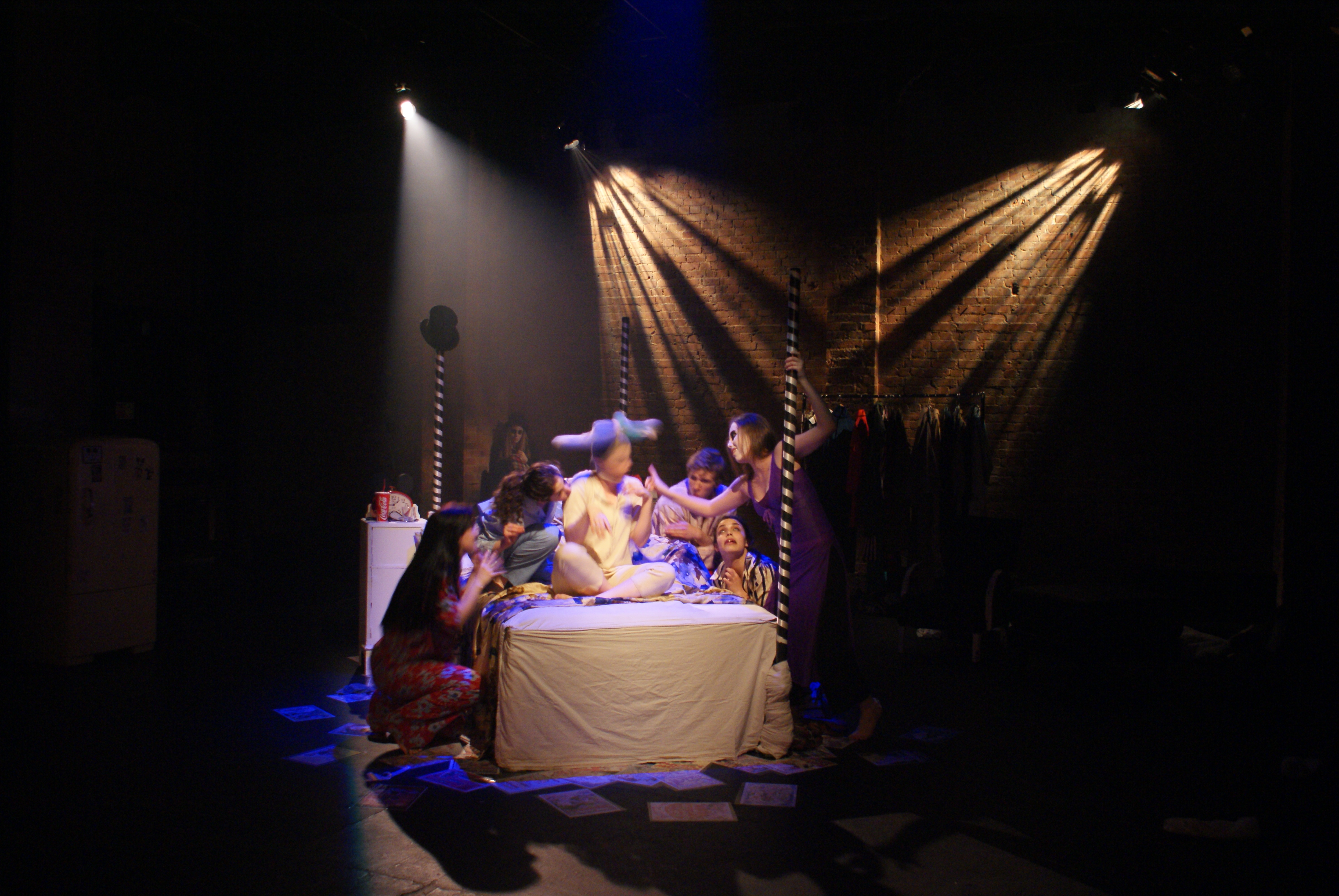 A new day, a new play.  Actually, two new plays, both of which I feel positive enough about to actually name.
My day started with a meet and greet for a production of Jekyll and Hyde the Musical, at the Union Theatre.  It was ostensibly billed as 'read through' but frankly, most of the thing is sang anyway, and if there's one thing more painful than actors who don't yet know what they're doing stammering their way through a piece of prose, it's actors trying to get feeling out of un-sung lyrics.  So instead, the entire cast, 'creative team' (of which I'm, as lighting designer, a part) and technical team (stage management, production management and technicians) assembled in the Union Theatre, near Waterloo, for pastries, coffee and a chat through the show.  And what a show will be.  As I write this, I have the soundtrack running pretty much on a loop next to me, to remind myself of just what I've got into.  As a lighting designer on a musical, a lot of your job is providing atmosphere and lifting up certain moments; however there are also one or two numbers where you're really obliged to let rip with every trick you have in the book, which in a theatre beneath a Victorian railway arch can be harder than you'd think.
But!  All that said, it's rare to meet a creative and technical team (and for that matter, a cast!) who inspire you with such confidence.  The room was swimming with people, and as we went round introducing ourselves I was thrilled by just how many experts in their field had been assembled for the occasion, and how far advanced so much of the planning already was.  Lighting, in fact, is often one of the hairier departments, in the sense that no matter how good your planning, you only get to test it with anywhere between four days and four hours to go before the show opens.  Still, it's a good sign when your set designer opens the morning with a cry of, 'Cat!  Have a pastry!' before building up to the really important business of the day, such as how to create the atmosphere of a brothel without being cliched, and the best way to suggest a man being pulled apart by a…
… well, you'll have to see for yourself what the man is pulled apart by, really…
The evening was then a read through for the other play I'm working on, A Day In The Death Of Joe Egg, at the Lighthouse Theatre in Poole.  Again, read through turned out to be a bit of a fib, as it was myself, the director and the two lead actors sat around a table talking about the easiest way to put up a thorough and interesting rig in a very short time space, and whether it's really humanly possible to do a go0d lighting design with three hours to spare?  (Answer = not really.  But then the key lies in the use of the word 'good'.)  Sadly, there weren't any pastries at this particular event, but neither were there detailed discussions about the best kind of blood to use on what type of painted surface, so I guess it's a swings-roundabout kinda situation.  Unlike Jekyll and Hyde, I got into this production through the usual situation of knowing one of the cast – it's still rather rare that the acting/technician boundary gets blurred between professional/friendship, and I had to spend a certain amount of the first rehearsal resisting the urge to steal my mate's glasses or replace the contents of his wallet with comic faces drawn on the backs of of his business cards.  I hasten to add, I am a very professional LD 99% of the time – it takes a lot of time and a great deal of trust between myself and my fellow professionals before I am actually willing to turn round and stick my tongue out at them in response to a creative query.  Which, ironically, is almost the kind of relationship you are looking for in theatre, in the sense that a truly great creative team, functioning at its very best, should be so much on board with each other's ideas that you don't even need to say what you need.  Take, for example, my favourite set designer, Katie Lias, who I've worked with enough now that she doesn't even need to do a sharp intake of breath, doesn't even need to twitch more than an eyebrow and you instantly know that she thinks this is under-lit and that is the wrong colour and do you mind awfully fixing it please?  It sounds too good to be true, but after a while, that is how involved you can get in a production…
As for Jekyll and Joe Egg, while I feel very confident about them both, time may change that situation… watch this space….